OUR FEES
Our fees are calculated on a time cost basis. As there will be a number of people within our team who will care for various parts of a clients file, their time will be charged out at their respective rates.

However, if from the clients perspective, the client would like to have some certainty in planning for the fees, we are happy to discuss and agree on a fixed fee.

It is our practice to submit accounts on a monthly basis and invoices are due upon receipt.

We can also provide flexible payment terms if required..
How our fees are calculated
ACCOUNTING | TAXATION | AUDITING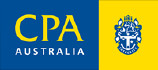 Ph: (08) 8333 2933
Follow us on Facebook

© Copyright C. Teunissen & Associates 2020 - Disclaimer Liability Limited by a scheme approved under Professional Standards Legislation
A.B.N. 80 216 391 371







Ph: (08) 8333 2933