Our business is located in the beautiful historic suburb of Norwood, just off The Parade at 52 Queen Street.

It is approximately 500 meters east of the Norwood Town Hall and the Cinema Complex on The Parade, Norwood.

Our two story bluestone building was built around 1890 and we have been providing accounting and auditing services for over 50 years.

Our emailing system is monitored after hours by the partners and emails will be responded to as soon as possible as required.

Your details and all information you share with us is regarded as strictly private and will not be shared with anyone without your express permission.

Our office is normally open Monday to Thursday from 9.00 am until 5.00 pm and Fridays 9.00 am until 4.30pm (excluding public holidays).
Where to find us
Our Location
Office Address:
52 Queen Street
NORWOOD SA 5067


Postal Address:
PO Box 281
KENT TOWN SA 5071
Ph: (08) 8333 2933

Fax: (08) 8332 4960
CONTACT US
ACCOUNTING | TAXATION | AUDITING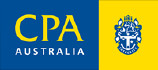 Ph: (08) 8333 2933
Follow us on Facebook

© Copyright C. Teunissen & Associates 2020 - Disclaimer Liability Limited by a scheme approved under Professional Standards Legislation
A.B.N. 80 216 391 371







Ph: (08) 8333 2933